Table linen - Elite Tents Table linen
---
Table linen includes table cloths, place mat, table runner and table napkins. They are called table linen because in old times they were mostly made from linen fabrics which are durable.
Nowadays table linen can be made from both natural and synthetic fabrics.
Table cloths
These are made with different fabrics and in different fabrics and in different colours. Usually, patterned or coloured table cloths are used for casual dining whilst white and pastel plain clothes are used for more formal occasions.
The size of a table cloth is determined by the size of the table on which it would be put. Table cloths should hang down the side of the table up to at least 30cm. For very formal and buffet tables, the cloth should hang almost to the ground.
Table cloths should be well ironed and used without creases.
At Elite Tents we offer you clean and neat table lines to ensure that your event is a success.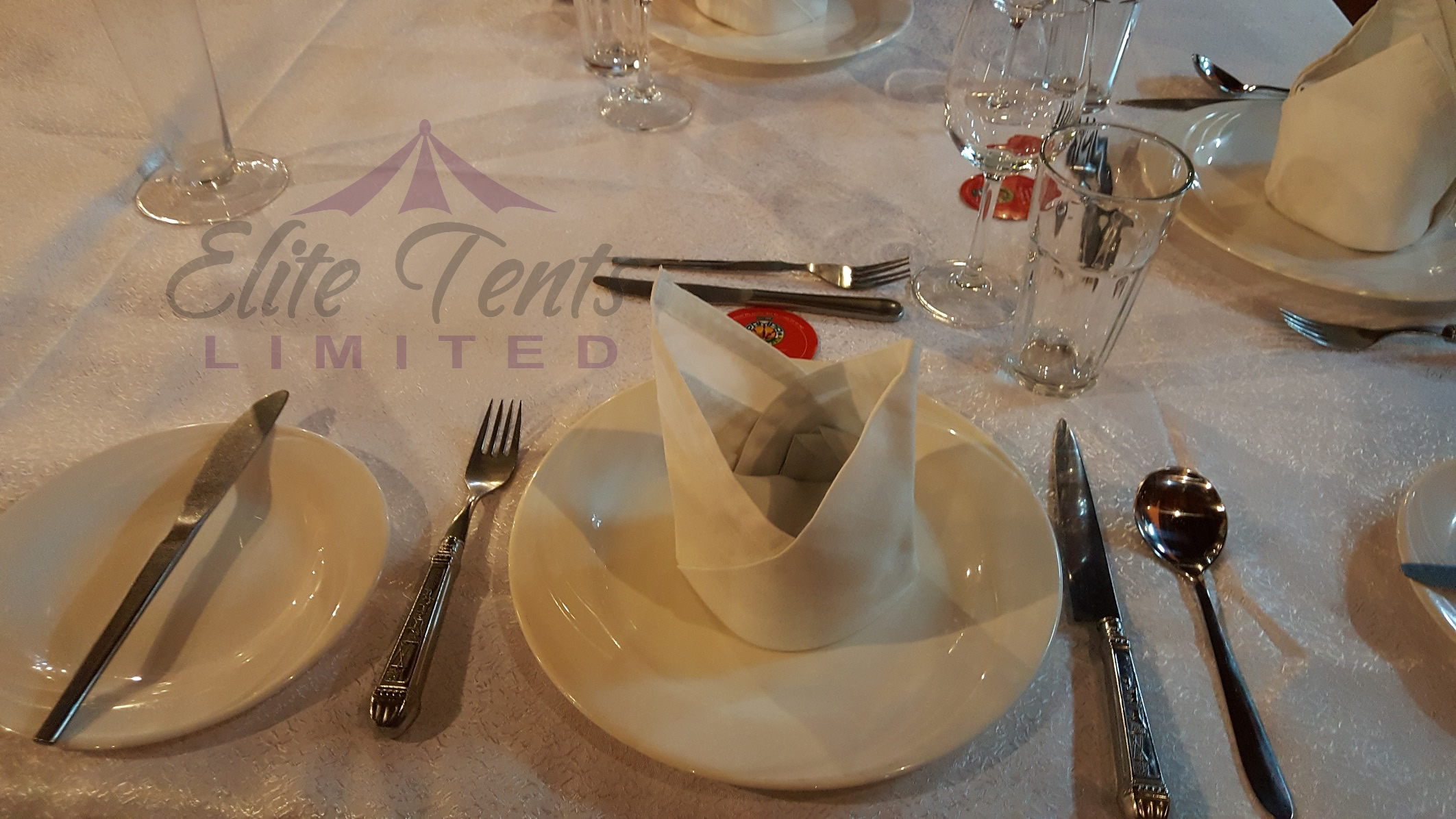 ---
Get A Quote